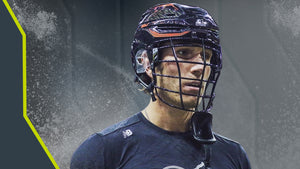 Professional Lacrosse Player - Albany Firewolves - NLL
Andrew Kew is a Professional lacrosse player who currently plays for the Albany Firewolves of the National Lacrosse League, as well as the Cannons of the Premier Lacrosse League. He was born in Oakville, Ontario and played minor lacrosse for the Oakville Hawks. The Oakville Native attended the Hill Academy for a post graduate year, which would change the direction of his lacrosse career south of the border. Kew attended the University of Tampa, where he was a 3x All-American lacrosse player and graduated with a degree in Business Management.
In 2019, Kew scored the game winning goal in the Major Lacrosse League championship game. He is now in the PLL Cannons organization and takes the field this summer beginning at Gillette stadium in June.
Kew also serves as a coach for multiple programs in the lacrosse community. He is the offensive coordinator at a very successful University of Tampa men's lacrosse program. And recently started as the senior director and coach of the Albany Firewolves youth box lacrosse program.