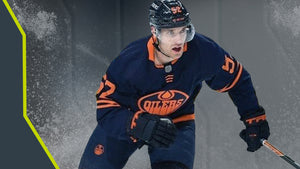 Forward - Edmonton Oilers (NHL)
Patrick just finished his first full season of NHL hockey with the Edmonton Oilers. Patrick grew up in Holte, Denmark where he picked up his passion for hockey from his dad. Patrick earned a scholarship to play hockey at St. Cloud State where he left after two years to sign as a free agent for the Oilers. Patrick has since resigned with the Oilers for the 2020-2021 season.
Outside of hockey Patrick loves watching soccer and spending time with his family and friends.