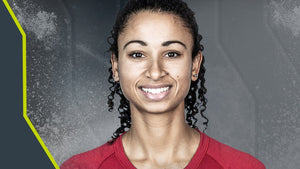 Professional Beach Volleyball Player
Shanice is a professional beach volleyball player, a member of Team Canada, and an indoor volleyball coach. 
Favorite Way to Sweat
Shanice loves taking the occasional hot yoga or spin class, as well as crushing a good workout in the gym. 
Favorite Way to Recover Post-Workout
Shanice's post-workout routine involves a recovery smoothie, light stretching immediately after activity, and foam rolling before bed. 
Greatest Accomplishment
Shanice considers her greatest accomplishment to be winning the Canadian National Championships in 2019 after spending the majority of three years rehabbing from two major surgeries.