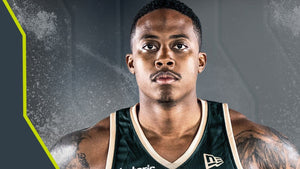 Guard - Saskatchewan Rattlers (CEBL)
Originally from Toronto, Ontario, Rashawn moved to the USA to play basketball on an Athletic Scholarship. After the completion of his sophomore year, he transferred back to Canada and enrolled at the University of Manitoba. 
At the University of Manitoba, Rashawn became a multi-year all-star as well as an USports All-Canadian in his senior year. He has since been drafted by the Saskatchewan Rattlers of the CEBL where he make a difference in his first pro season.