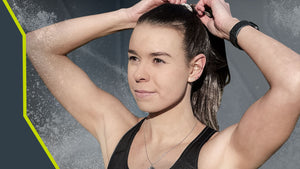 Professional Soccer Player
Olivia is a professional soccer player from Delta, British Columbia. Currently signed with a professional team in Iceland, Olivia graduated from Princeton University where she studied biology and global health. During her soccer career at Princeton Olivia received an honourable mention All-Ivy recognition, two Ivy League championships, and an NCAA division 1 tournament Elite Eight appearance.
Olivia has participated in 4 Canadian youth national team camps and attended an international tournament in Australia with the team as well. She has always looked for new ways to push her training to the next level and grow as an athlete. This drive led her to practice proper nutrition and study the underlying science behind how supplements can help her achieve peak performance. 
Outside of fitness Olivia is passionate about global health policy and medicine. Similar to how she aims to become a better athlete each day, she also pushes herself to grow intellectually. From working in a pediatric surgical unit in the South of France to researching food insecurity in the Arctic, Olivia is always looking to learn and help others.