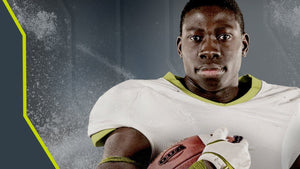 Linebacker - Montreal Alouettes (CFL)
Chris Ackie is a professional football player in the CFL. Before being drafted, Chris received a BA in Communication Studies from Wilfred Laurier University. During the off-season, Chris runs the youth football camp, Motivated Society. Chris states that the main objective of the camp is to create a community both on and off the field where players can grow together and hold each other to the highest of standards.
Favorite Way to Sweat
Chris's favorite way to sweat is in his weekly hot yoga sessions.
Favorite Way to Recover Post-Workout
Chris's post-workout routine consists of a Bodylogix® protein shake and a static stretch.
Greatest Accomplishment
Chris considers his greatest accomplishment to be getting drafted in the 1st round of the CFL draft.