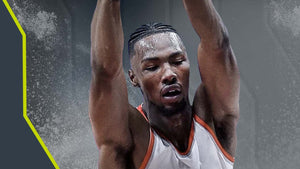 Power Forward - LA Clippers (NBA)
Growing up in Winston Salem, North Carolina, Harry always had a passion for the game of basketball—having always looked up to his hometown idol: Chris Paul.
Harry played basketball throughout his youth, finishing as one of the top high school student recruits in his 2016 class out of the Wesleyan Christian Academy. He played one year of college basketball at Duke before joining the NBA, where he was selected 20th overall in the 2017 NBA Draft by the Portland Trailblazer. He was later traded to the Sacramento Kings and currently plays for the LA Clippers.
Biggest Inspiration

Harry has always had a passion for basketball, but looks up to hometown hero Chris Paul 
Favorite Hobbies (Outside of Sport)
Music, food, video games, and cars
Greatest Accomplishment
First round pick for Sacramento Kings in 2017
Two FIBA World gold medals