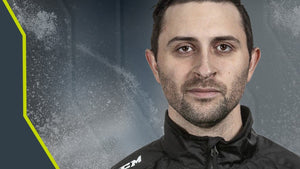 Athletic Therapist & Strength Coach - Niagara IceDogs (CHL)
Chris Trivieri is an Athletic Therapist and Strength Coach who currently works in the CHL with the Niagara IceDogs of the OHL. Chris earned an Honours Bachelor's degree in Physical Education from Brock University in 2012, and an Honours BASC in Athletic Therapy from Sheridan College in 2016. He is a Certified Athletic Therapist CAT(C), a Registered Kinesiologist (R.Kin), a Certified Functional Strength Coach and Fascial Stretch Therapist.
In the past, he has worked with the Toronto Marlies (AHL), Brandon Wheat Kings (WHL), Kingston Frontenacs (OHL) and the Hockey Canada Program of Excellence. In the off-season Chris still remains close to the game of hockey, helping professional, collegiate and junior hockey players prepare for their upcoming seasons at MILO Athletics.
In 2020, Chris was awarded the CATA Merit Award which recognizes CATA members that have, through their actions, saved a life, prevented a serious accident or performed an outstanding emergency service. Chris was also the recipient of the 2015 Larry Ashley Memorial Award for demonstrating commitment to developing practical and academic Athletic Therapy skills in the field of professional hockey.